Perpetual Trophies
The Border Terrier Club prides itself on presenting Championship Show winners with a series of charming trophies, a selection of which are showcased below ...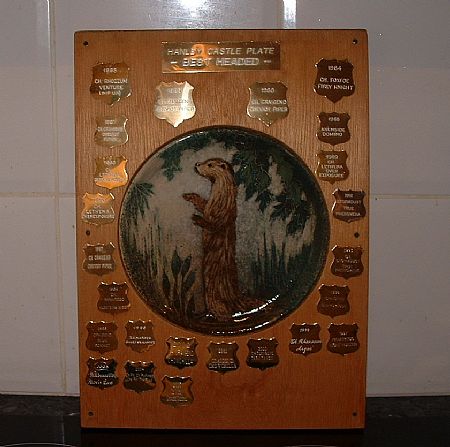 Above is the Hanley Castle Plate, awarded for the Best Head in the general entry, and always awarded by the General Specials judge at the Championship show.
It was the first trophy donated to the club.
For Best In Show, the Alhambra Trophy - donated by Kate and Michael Keely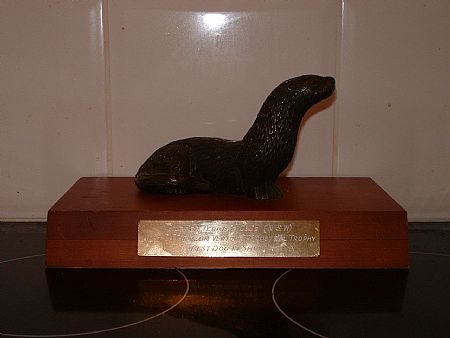 For Best Dog, the Rhozzum Venture Trophy, donated by Carol Maciver
in memory of Ch Rhozzum Venture (imp UK)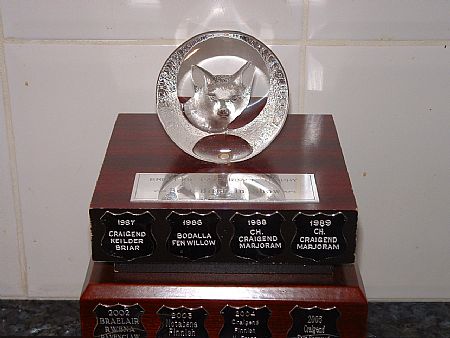 Best Bitch at the Championship show receives the Brigit of Patterdale Trophy, donated
by Robert Bartram in memory of Brigit of Patterdale, imported from New Zealand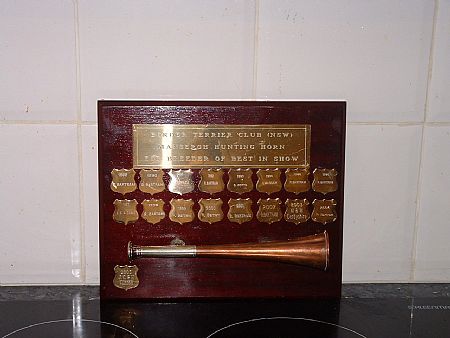 Above is the Mansergh Hunting Horn, donated by club patron Anne Roslin-Williams,
for breeder of the Best In Show winner at the Championship show.