Earthdog Activities 2018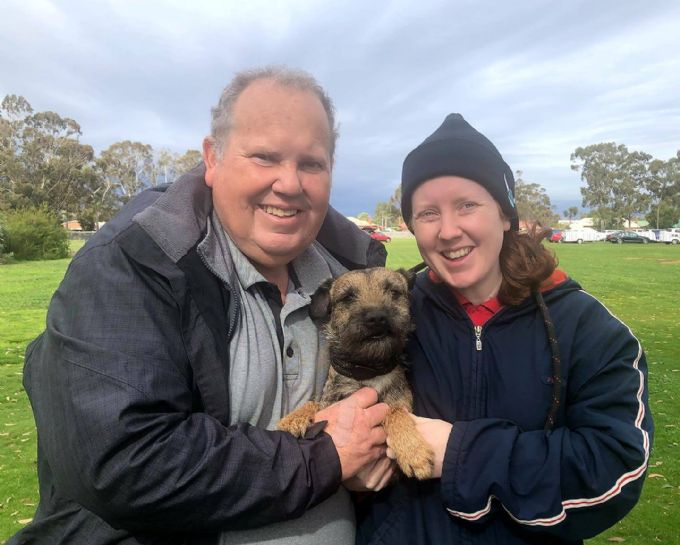 We have had a very active and successful earthdog year both for members and for the club.
First of all, congratulations to Tegan and Clynton Whalan, winning the Earthdog of the Year award with Didge, for the second year running. Didge had an awesome year last year, and returned again this year with Clynton at the helm to polish off his Earthdog Championship and take out the award. Super well done to Dual Ch (ED) Leema Didjah Win JC, seen in the photo above with Clynton and Tegan.
Awesome results from other members saw 21 titles awarded ranging from EIC right through to ED Ch. And extra special to note that quite a few of these titles were for newly converted earthdog fans.
The club was very busy holding two double tests in July and August and also two training days, one for members only and one for senior earthdogs. All these events were very well attended and very successful.
Another well done goes to our Publicity Officer, Christine Stani, who has taken on the role of Earthdog Rep on the Dogs NSW Sporting Committee. It is so important for a specialist sport to have good representation and we are very lucky to have Christine there working hard both behind the scenes as well as out front for our club and the sport.
Dates and plans for 2019 are well under way and a finalised calendar will be released as soon as possible. Looking forward to the cooler months, our favourite time of year!
Please click on this link to bring up the spreadsheet showing the points and titles awarded to other Borders belonging to our members.
Contact Details
Julia Barnett
Hill Top, NSW, Australia
Phone : 0417 868 473
Email :
[email protected]